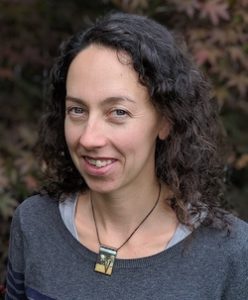 Lindsay specializes in estate administration and also assists with trust administration, estate planning, guardianships and conservatorships. She is an enthusiastic problem-solver, providing guidance and support to clients throughout their legal proceedings and tailoring her service to the needs of each individual.
Lindsay is a Portland native who returned in 2014 from Wisconsin, where she spent most of her childhood and attended University of Wisconsin for law school and undergraduate studies in piano performance. Before relocating, Lindsay had a solo practice for almost four years in Madison, working as a contract attorney for the Wisconsin State Public Defender and for several boutique immigration law firms. She was also a leader in advocating for unemployment benefit claimants who were wrongfully denied benefits.
During law school, Lindsay managed the Wisconsin Unemployment Compensation Appeals Clinic, coordinating the efforts of volunteer attorneys and student advocates to assist clients with appeals of unemployment benefit decisions. As the clinic's administrator, Lindsay managed the staffing and training of volunteers and she also facilitated communications with the public and the Department of Workforce Development.  Meanwhile, she consistently volunteered as an advocate, representing clients in administrative hearings and writing appellate briefs to Wisconsin's Labor and Industry Review Commission.
Lindsay continued to represent unemployment benefit claimants after law school and joined the clinic's board of supervising attorneys in 2011, assisting with the training of new student volunteers and clinic administrators. In 2013, Lindsay also volunteered with Madison Mass Defense, a large group of Wisconsin attorneys that successfully applied First Amendment principles to achieve the dismissal of over 250 citations that were issued during peaceful protests at the Wisconsin State Capitol.
Professional Memberships
Oregon State Bar
Wisconsin State Bar
Multnomah County Bar Association
Eco-School Network Steering Committee
Oregon Women Lawyer's Association (OWLS)
OWLS Working Parent Committee
Madison Mass Defense
National Lawyers' Guild
Education
Bachelor's degree in Piano Performance from University of Wisconsin- Madison.
Juris doctor from University of Wisconsin Law School, Madison, Wisconsin.
Activities and Interests
Lindsay enjoys travel, dance, music, and spending time on rivers and lakes.  In addition, she loves many food-related activities, especially cooking and visiting local farms and markets with her kids.